Sarah Canright
Curated by Nic Nicosia
November 19th, 2011 – January 14th, 2012
Opening reception Saturday, November 19th, 6-8pm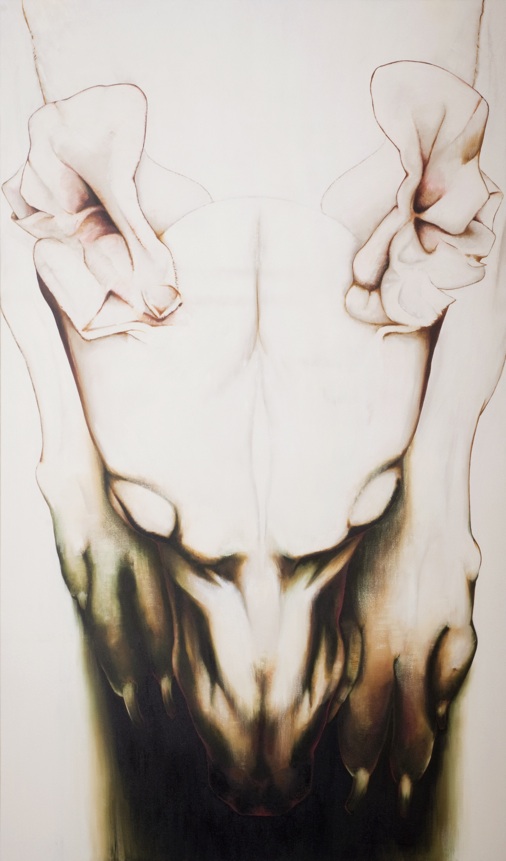 Sarah Canright graduated from the School of the Art Institute of Chicago and began showing with the Chicago Imagists in the late 1960's. In 1972, she moved to New York. In the 1980's she began splitting her year between New York and Texas, and in the mid-1990's, accepted a full-time teaching position at the University of Texas at Austin. Throughout her career, she has been awarded three National Endowment for the Arts Fellowship Grants and a New York State Council for the Arts Grant. During the 1970's and 1980's, she was represented by the Pam Adler Gallery in New York City and the Phyllis Kind Gallery in Chicago. She has exhibited her books at Franklin Furnace in New York City and was included in the 1975 Whitney Biennial. This exhibition marks Canright's first solo show in New York City in over twenty-five years.
Nic Nicosia was born in 1951 in Dallas, Texas and currently lives and works in Santa Fe, New Mexico. He has exhibited his staged photographs internationally since 1980 and has been selected for the Whitney Biennials of 1983 and 2000, The Guggenheim Exxon Show in 1983 and Documenta IV, 1992. His work is included in the permanent collections of the Museum of Modern Art in New York; the Solomon R. Guggenheim Museum; the Whitney Museum of American Art; the Los Angeles County Museum of Art; the Museum of Contemporary Art, Chicago, IL; the Art Gallery of Ontario; the San Francisco Museum of Modern Art; The Houston Museum of Fine Art; and the Dallas Museum of Art. In 1979, a 20-year retrospective of Nicosia's work was organized by the Contemporary Arts Museum of Houston and traveled to several venues. CASA in Salamanca, Spain also mounted a retrospective in 2003, and both originating museums produced comprehensive catalogues. Nicosia received a Louis Comfort Tiffany Foundation Grant in 1984, Awards in the Visual Arts (AVA 11) in 1991, The Tesuque Foundation Artist Fellowship Grant in 1998, and a Guggenheim Fellowship in 2010.
ARTIST'S STATEMENT
My current work is an extension of a lifelong engagement with painting paintings that do not pretend to be anything but painting, while including the practice and pleasures of drawing.
Painting is essentially an abstract experience, translating absence into presence through drawing, surface, and the language of marks in order to describe, respond to, make sense of, possess, express, and enjoy the physicality of the world. In this body of work, I have utilized the image of my dogs and cats as they are beloved to me and provide a vehicle for contemplating both mortality and ecstatic form. The images also provide forms for working out the challenges of combining a reductive sensibility with illusion.
Coupling images of vulnerability with exacting pictorial organization, I work towards an inviting tactility, feeling out the surface, creating with paint the visual experience of physical presence. These works are coolly and meticulously constructed pictures of un-cool, domesticated subject matter. The relationship between the body and the physicality of a painting, as well as the relationship between complex visual activity and the experience of silence that occurs on the receptive surface of canvas is endlessly engaging.
CURATOR'S STATEMENT
The first time I walked into Sarah Canright's studio -- a cool little building next to her home in Austin, TX -- my eyes locked onto a large painting of a single dog. But, I wasn't thinking "dog". There were drawers full of watercolors and drawings, several large paintings standing in a corner and on another wall was an unfinished piece, but even in its working state it was really difficult to look away. Sarah is busy with teaching at the University of Texas and has done so for over 20 years, but I imagine she works on a painting or a drawing every day because she has to, needs to, and because the idea will not go away until it's realized and the working doesn't stop until it's "right".
Everyone has their personal definition of what denotes visual art and these days it appears to be quite extensive for sure. Without trying to determine what is considered good or not, my fundamental definition is this:
A static or moving picture, an object or sound made or combined by a person or persons (Not an elephant, a cat, or a little kid.) that originates intuitively, emotionally or from a profound or intellectual idea and is made without compromise for fashionable or commercial concerns. (...or a treat or gold star.)
I understand that the circumstances of civilization, politics or "fashion" can make a work of art appear to be valid and important within a particular time - and I can believe in that work - but to me it's beauty that will make it timeless.
That's Sarah Canright's work. The inherent beauty and the density of the emotions that her paintings emit makes them as memorable as anything I have seen.
YOUNG ART CRITICS: Bethany Johnson on Sarah Canright